2019 ANNUAL CONFERENCE, CANBERRA
The 25th annual ANZORS (Australian & New Zealand Orthopaedic Society) Conference has been held in Canberra, ACT, Australia, from 4 to 6 October 2019.
The conference has been held directly before the annual AOA (Australian Orthopaedic Association) scientific meeting (Canberra, 6-10 October 2019), providing a great opportunity for those who wish to attend both conferences back-to back.
This year we celebrate also the 25th Anniversary of the Society!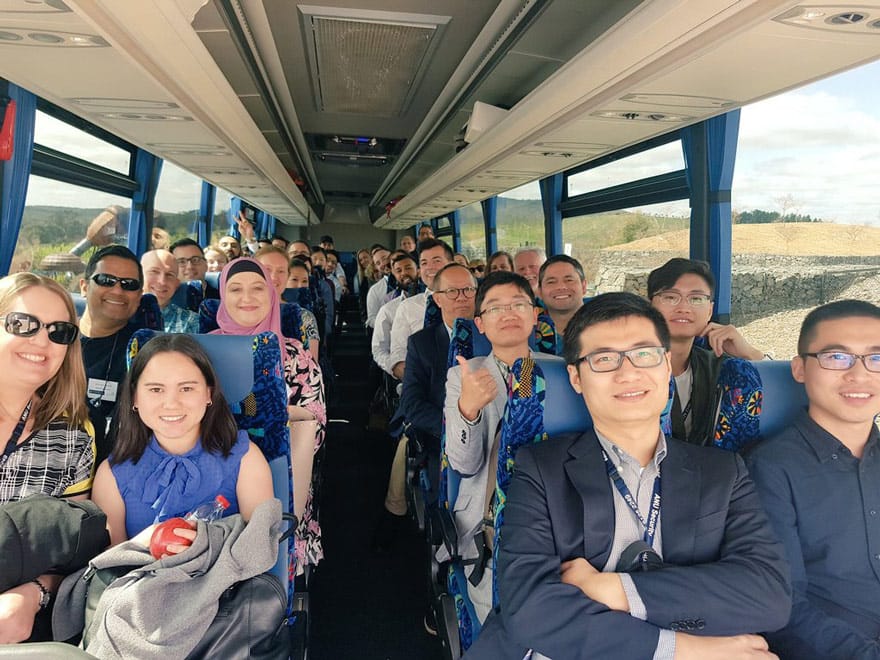 Friday 4 – Sunday 6
October 2019
The John Curtin School of Medical Research (JCSMR), Australian National University (ANU).
131 Garran Rd, Acton ACT 2601, Australia.
This Year's Conference Again Included a Social Program:
Students Social Event (Masters/PhD candidates) at King O'Malley's Pub in the evening of Friday 04 October 2019 (walking distance from conference venue).
Exciting ANZORS half-day Networking Afternoon at the National Arboretum Canberra (bus transport provided) with canapes for all registered delegates, with following Conference Dinner in the city at The Old Parliament House (Canberra), with announcement of ECR and PhD award winners, on Saturday 05 October 2019.
International Keynote Speakers
Past OARSI President; Editor of Journal of Orthopaedic Research; Mildred B. Simon Research Professor and Director of Research; Director, Center for Musculoskeletal Research;
Department of Orthopaedic Surgery, Washington University, USA.
Key research areas: Cellular mechanisms associated with chondrogenesis and endochondral bone formation and the discovery of new related extracellular matrix proteins and the interplay of positive and negative factors that regulate their expression.
Past ORS President; The Mary Lou Bell McGrew Presidential Professor for Medical Research; Professor and Chair, Department of Cell & Molecular Medicine;
Rush University, Chicago IL, USA.
Key research areas: Bone biology, orthopaedics, implant fixation, microcomputed tomography, bone regeneration, osteoarthritis.
National Keynote Speakers
The Royal Melbourne Hospital, Director of Rehabilitation Services and Clinical Director of the Australian Rehabilitation Research Centre, RMH.
Key research areas: Neuroscience, Oncology (Brain, breast), Rehabilitation (Rehabilitation medicine).
Associate Professor in Clinical Pain Neuroscience School of Health Sciences; University of South Australia, Australia.
Key research areas: Perception and Pain Group
Dr David Haynes (Former ANZORS President)
Deputy Head of Adelaide Medical School, University of Adelaide.
Key research areas: Bone pathologies, biomaterials and inflammation.
Conference Highlight "The 25 years history of ANZORS"
Congratulations Again to This Year's Winners
The 2019 David Findlay ECR Award Winner
Dr Dale Robinson
(The University of Melbourne)
The 2019 PhD Award Winner
Sophie Rapagna
(Flinders University)
The 2019 Minghao Zheng Orthopaedic Innovation Award Winner
Dr Martina Barzan
(Griffith University)
Thanks Canberra! See you in Sydney (NSW) at the 26th Annual ANZORS Conference in 2020!
See the winner photos here.